BMS.com
Bristol-Myers Squibb partnered with VML to reimagine their .com, which had a stagnant design lasting upwards of 10 years. Our challenge was to provide innovative interface solutions while maintaining user-friendliness for their older audiences, including patients, doctors and BMS employees.
Component Design and Functional Annotation
In the initial phases of the redesign, we conducted user testing of our navigation schema. We wanted to ensure that a variety of user types would be familiar with our design choices and confident in completing a variety of common tasks.
As we adjusted our designs to meet user expectations, I was responsible for documenting the functionality of the navigation designs as well as the entirety of the site components across platforms.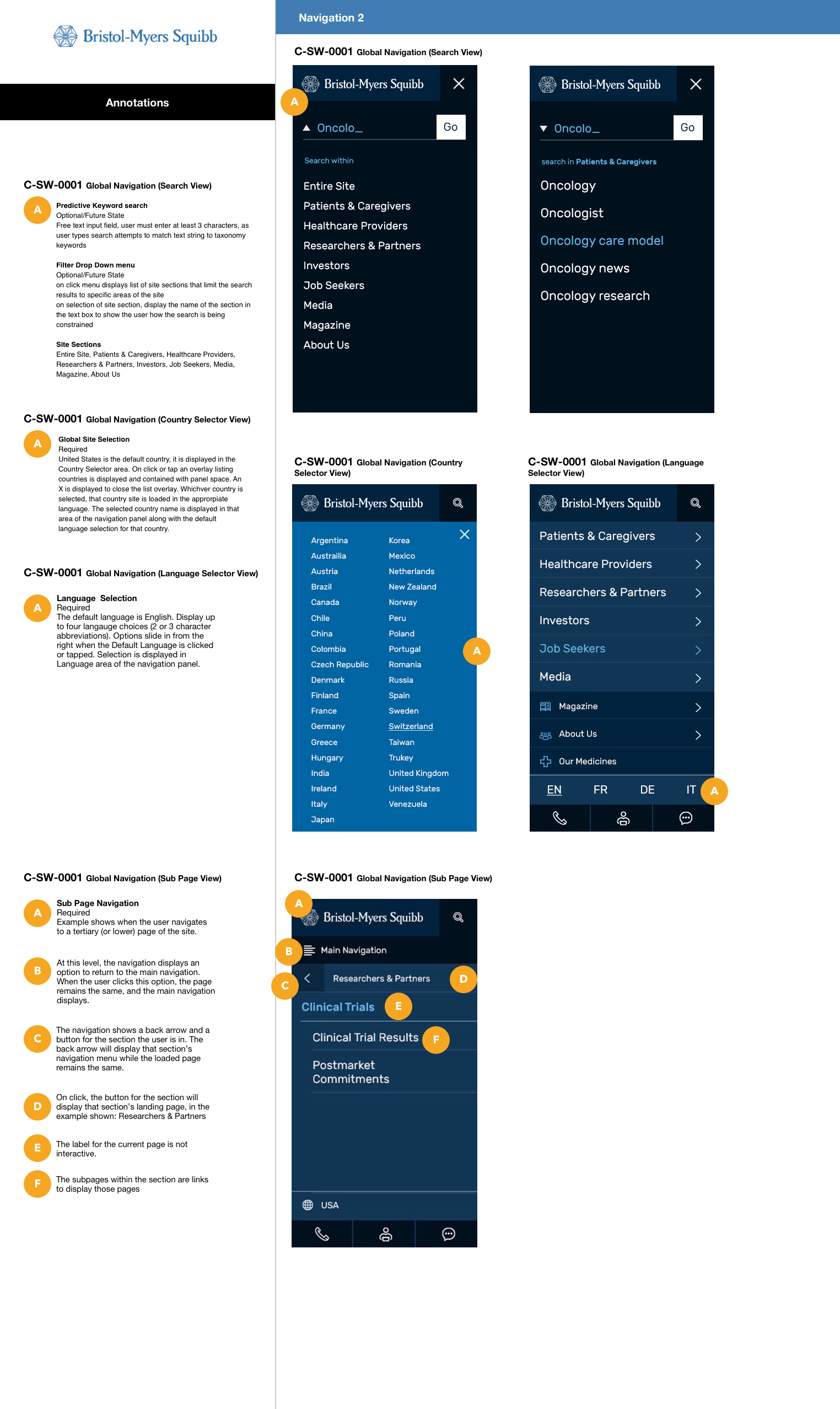 User Interface Design
As the team worked to architect the page structure and content organization of the site, I collaborated with an Art Director to apply visual styling to our site components.